Rhodes, the biggest of the Dodecanese islands, is known as the island of light, because of the abundance of sunshine throughout the year. Visitors of Rhodes can explore the natural beauty of the island, visit its historical monuments, and enjoy its warm hospitable people.
Rhodes is well known for the Colossus of Rhodes, one of the World's Seven Wonders, while the medieval Old Town has been declared as a World Heritage Site. Fabulous beaches, fantastic scenery and famous monuments are what attract thousands of visitors every year to Rhodes island.
3 REASONS TO

BOOK DIRECT WITH US
1
Best Price Guarantee & good-bye present for Members Club
2
No pay of the extra government tax
(0.5€ for every night)
3
Free Welcome drink at arrival day & 15% sale in the SkyBar of hotel
Sightseeing
Discover Rhodes Island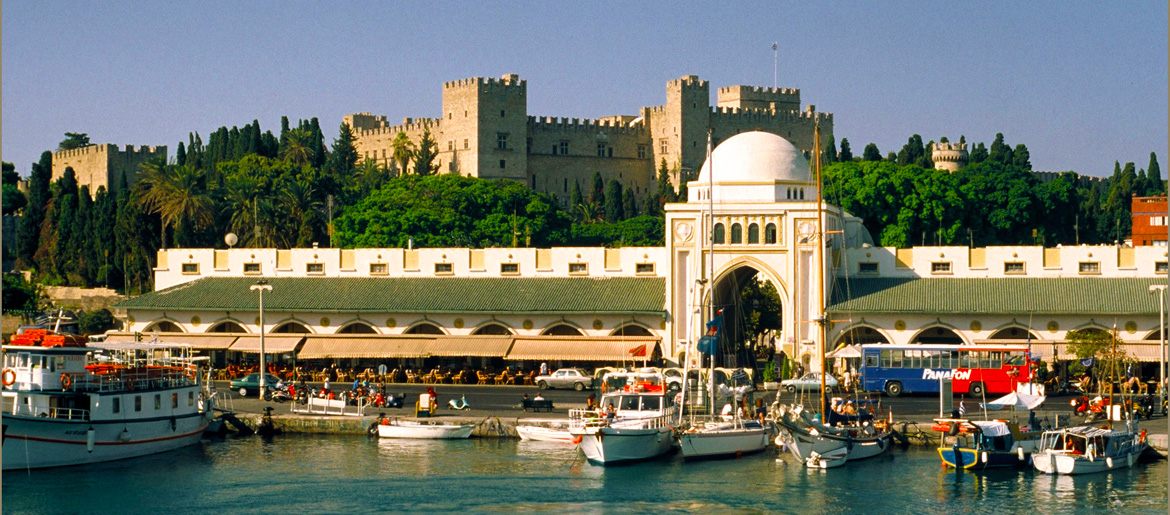 Rhodes Town
The current city of Rhodes is located on the site of the ancient city. It's beautiful Italian architecture blends seamlessly with the rest of the city and creates a magnificent atmosphere for visitors.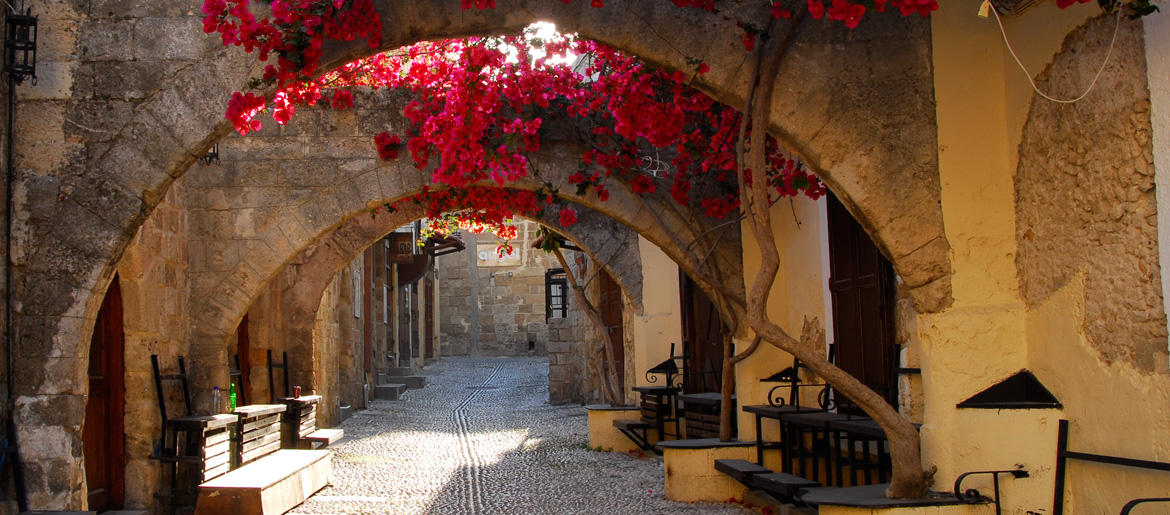 Rhodes Medieval Town
Rhodes medieval town is one of the oldest inhabited medieval towns in Europe and an UNESCO world cultural heritage monument. Walking through its magnificent stone alleys, one cannot help but feel the genuine and unique medieval atmosphere.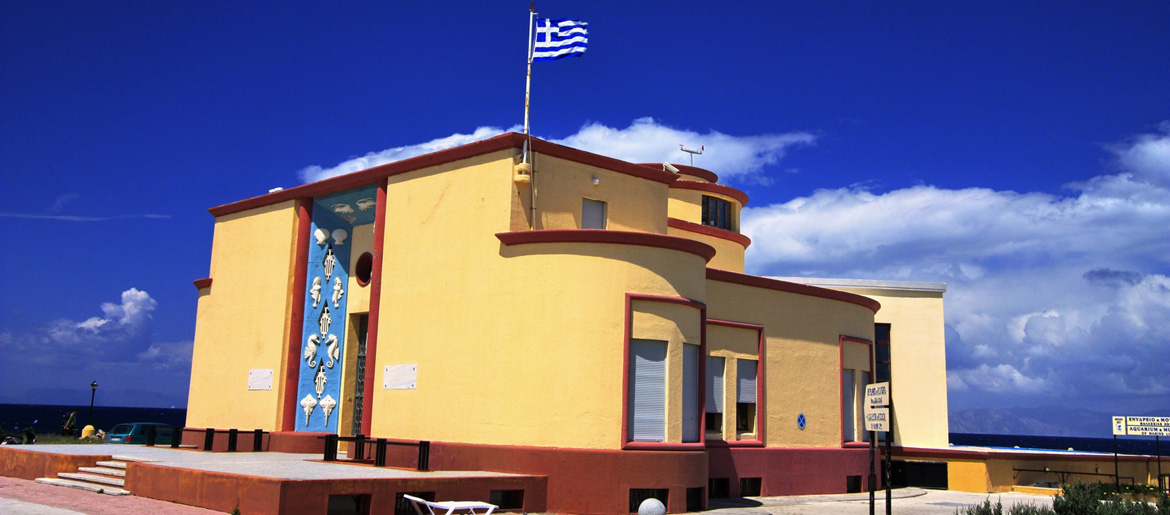 The Aquarium of Rhodes
The aquarium of Rhodes was built in the 1930s during the Italian occupation of the island. Visitors can view specimens of entozoan, molluscs, species of the crab family, echinoderms, many fish families, as well as sea turtles.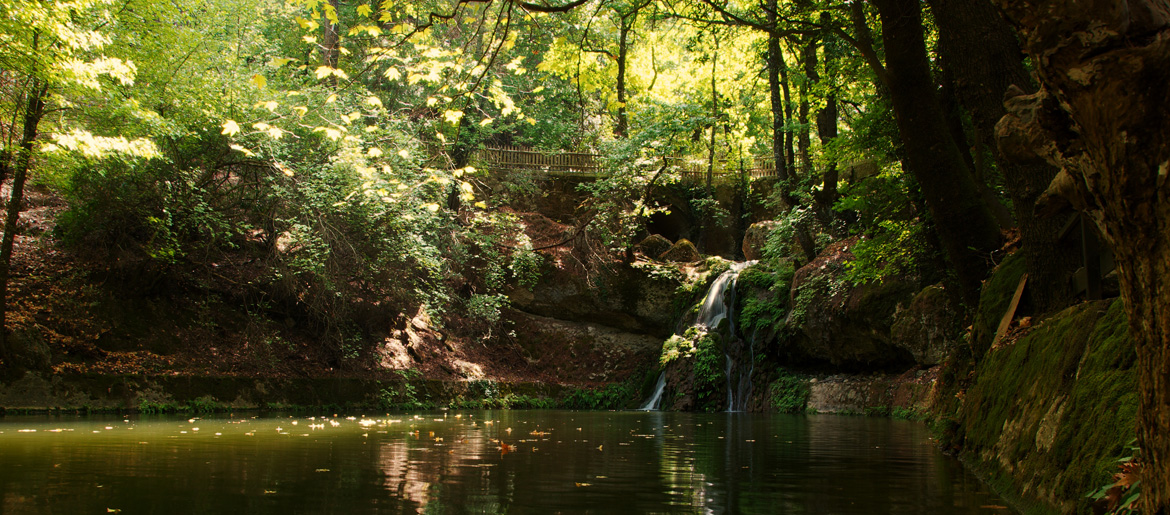 The Valley of the Butterflies
The Valley of the Butterflies is a beautiful valley thick with vegetation, with running streams, wooden bridges and lakes. Its name comes from its abundance of beautiful brown-red butterflies. A superb natural environment for those wanting to relax and one of the best places to visit in Rhodes.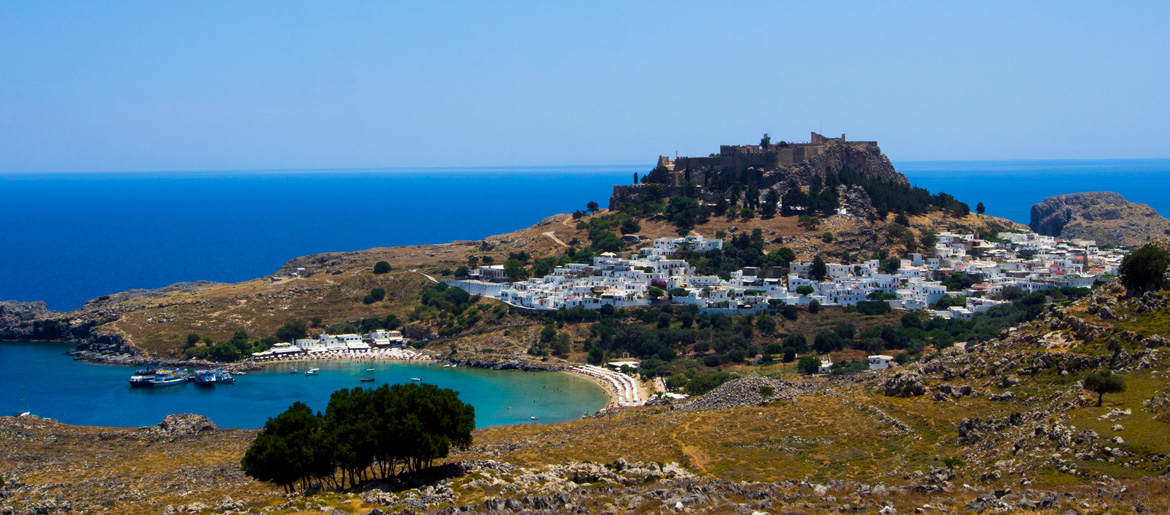 Lindos Village
Lindos Village is one of the most beautiful settings in Greece. It's whitewashed labyrinth of little alleyways under the acropolis create an absolutely breathtaking one-of-a-kind scene.
Elli Beach
Akti Miaouli Beach
Kallithea Beach
Faliraki Beach
Anthony Quinn Beach
Agios Paulos
Tsambika Beach
Ixia Beach
Ialissos Beach
Afantou Beach
Vlicha Beach
Lindos Beach
Beautiful beaches in Rhodes
Main attractions in Rhodes
Sights in Lindos
Acropolis of Lindos
The Ancient Theatre
Church of Virgin Mary
Papakonstantis Museum
Tharri (Byzantine Monastery)
General Sights in Rhodes
Filerimos – The Cross
Faliraki Resort
Kallithea Springs
Monolithos Castle
Prasonisi
Temple of Apollo
Ancient Kamiros