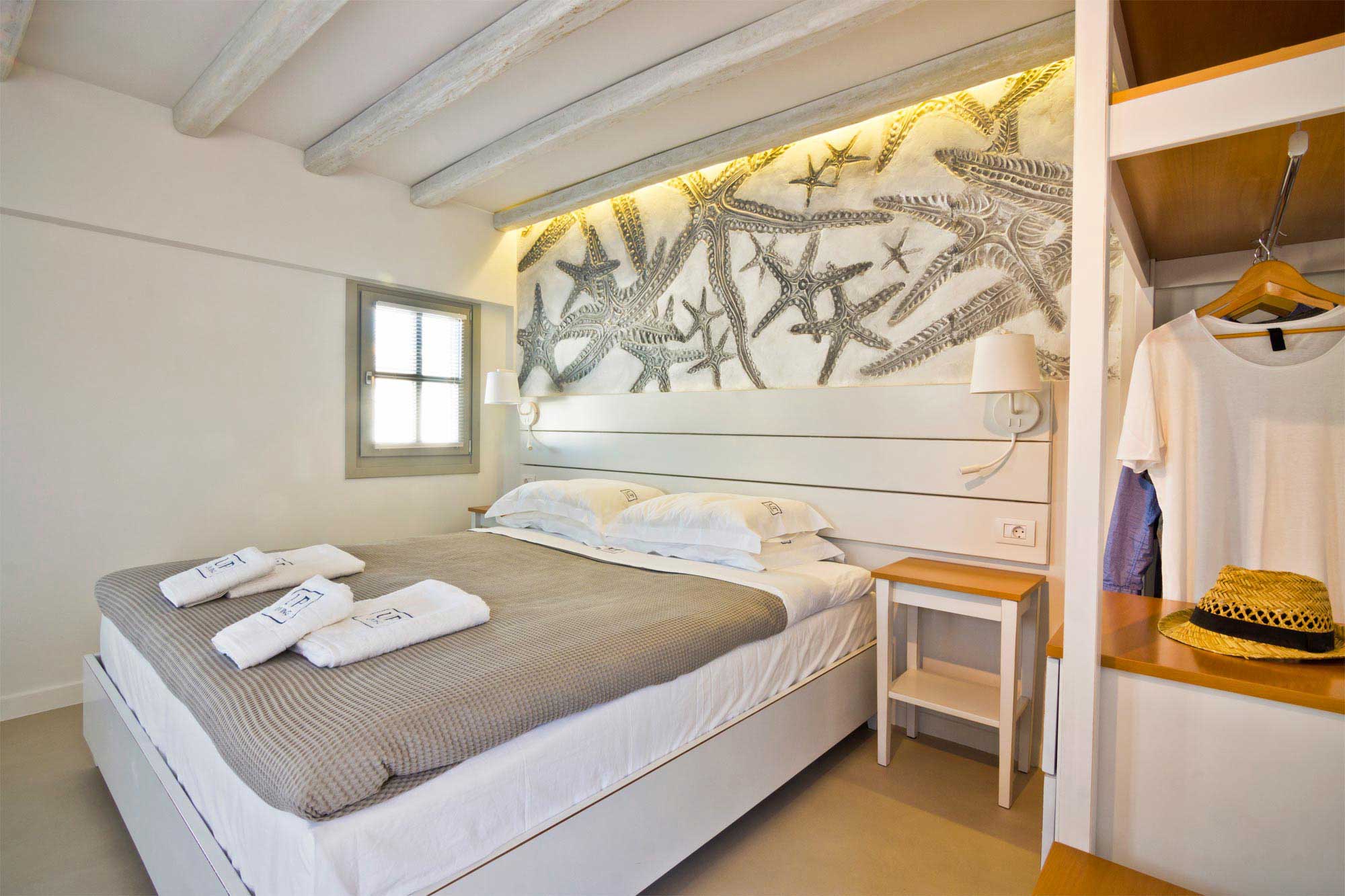 COMFY ON

THE AEGEAN SEA
View our rooms →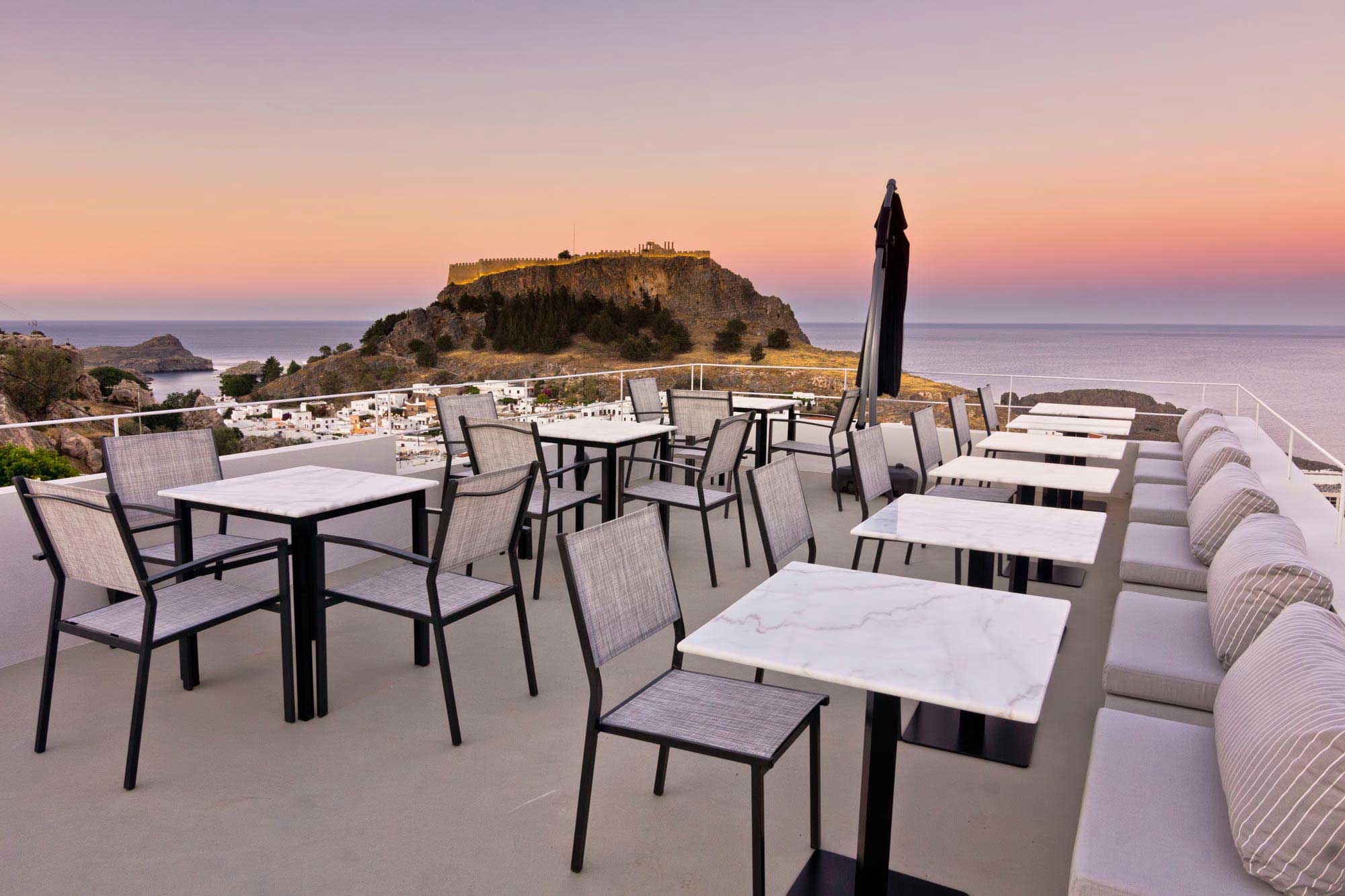 BREATHTAKING VIEW

OF LINDOS
Enjoy your stay →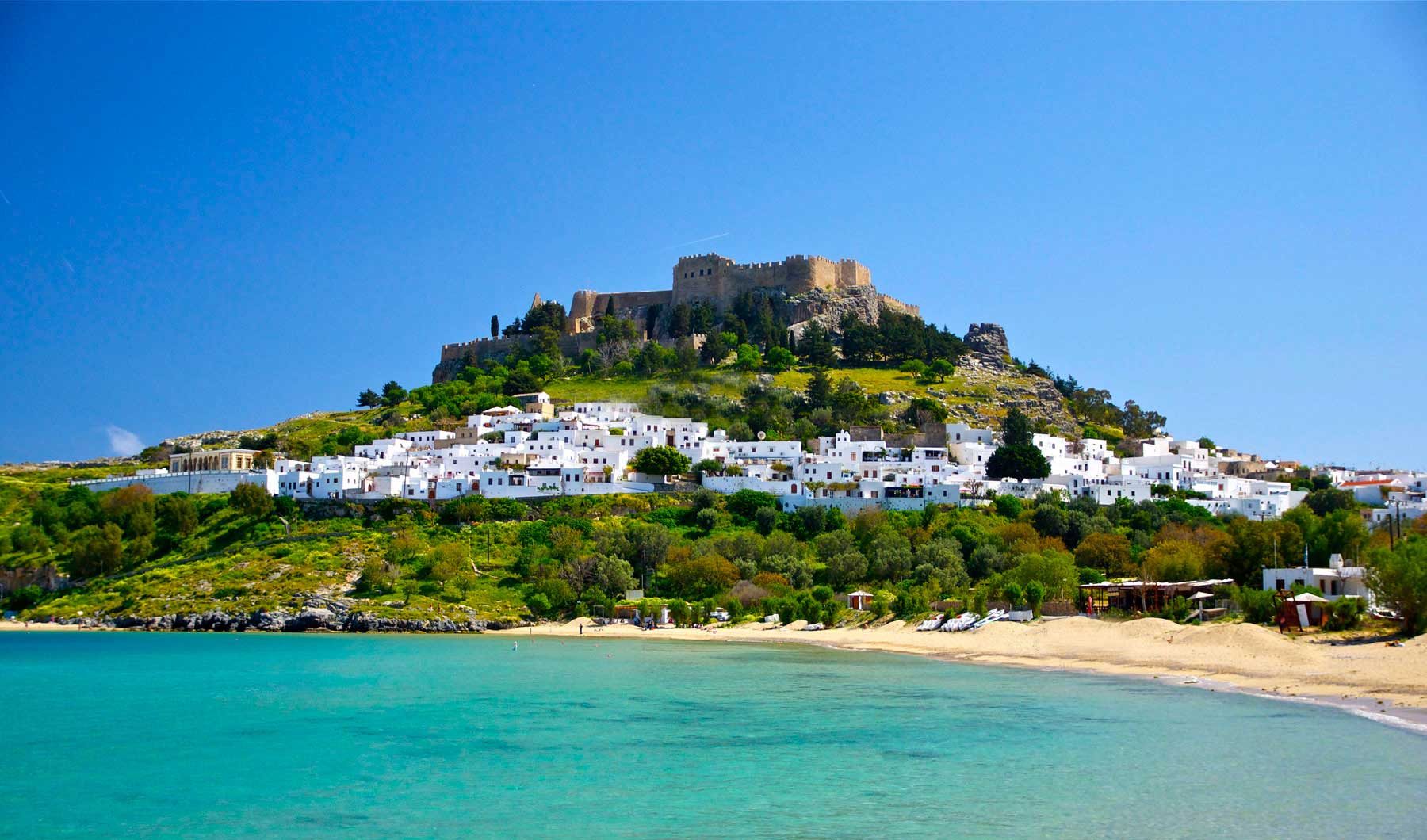 WELCOME TO

RHODES ISLAND
Learn about the island →


scroll down
Safety against C-19
At Lindos Comfy Suites we have designed a specific plan which includes complete disinfection of all the hotel's areas, as well as special training of our staff, designed for the protection of our guests, while providing any service. Our hotel strictly adheres to the 10m2 ratio per guest in order to ensure social distancing.
View more information
LINDOS COMFY SUITES
SIMPLICITY IN COMFORTNESS
LINDOS COMFY SUITES is conveniently located in the traditional and historically preserved village of Lindos, perched on its most privileged, amphitheatrical edge. Blending harmoniously within the surrounding rocky natural environment, the local architectural style and features are perfectly maintained, yet seen through contemporary lens, highlighted by the lush and bright sunlight and the austere geometrical design.
Given its prestigious location, LINDOS COMFY SUITES is developed on different levels and separately configured wings that are completely assimilated within the village's pattern. Its wings are interconnected by a network of inner courtyards, steps, stairs and alleyways, which lead straight down to the village's network of alleys and blocks, just under 5 minutes walking distance to the main street. It is this special feature that allows for the existence of a convenient private parking area on top, right before the property's main entrance along the main highway from Rhodes Town and the airport. Therefore, driving all the way down to the entrances of fully-pedestrianized Lindos where traffic is often congested is totally avoided. This is seriously a unique competitive advantage compared to all other properties within Lindos.
Despite the comparatively small number of rooms and, given its boutique character, LINDOS COMFY SUITES boasts a relatively wide range of room types, each with its unique features. For instance, one can opt for single or two-level rooms (maisonettes), featuring small and charming balconies enjoying full or partial views towards the majestic Acropolis, the village below and the endlessly turquoise Mediterranean Sea beyond.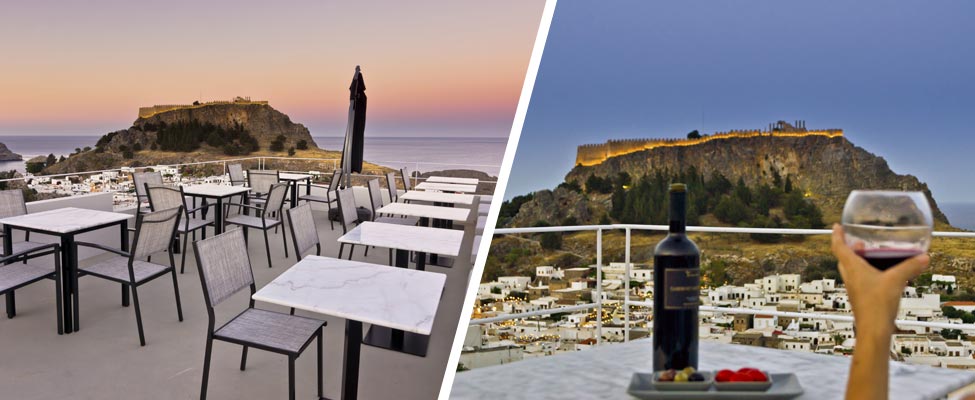 Due to Lindos' particular morphology, as portrayed in our property's architectural design and configuration with all of its steps on overlapping levels, stay is not advisable for people with walking disabilities or difficulties. Nonetheless, aiming at enhancing our guests' experience of LINDOS COMFY SUITES to its maximum and assuring their best possible convenience during their stay with us, the use of comfortable shoes, light and cool clothing and small suitcases is highly advised and totally recommended.
NEARBY DESTINATIONS:
Comfy Suites is just 3 minutes away from the center of Lindos and a 10 minute walk from the sea. The famous Agios Paulos beach is nearby, and has been awarded as one of the 50 best beaches in the world. Tsambika beach, a huge sandy beach with beautiful waters and the famous "Prasonisi" green island, are also nearby destinations that you should visit.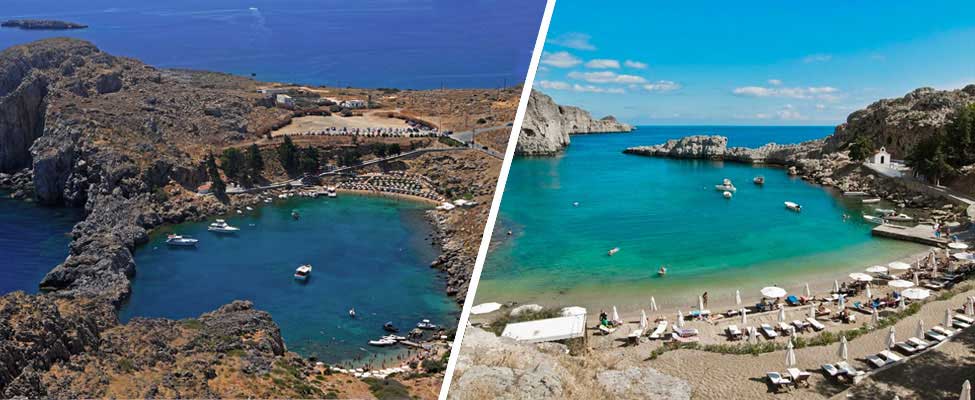 3 REASONS TO

BOOK DIRECT WITH US
1
Best Price Guarantee & good-bye present for Members Club
2
No pay of the extra government tax
(0.5€ for every night)
3
Free Welcome drink at arrival day & 15% sale in the SkyBar of hotel
ROOMS
21 WONDERFULL ROOMS FULLY RENOVATED IN 2016
Services
Daily cleaning service
Free Wi-fi
Nesrpesso bar
Mini bar
Queen size beds
COCO-MAT® Eco – mattresses
O.Live® bath products
32'' LED flat screen TV
Air Conditioning
Safety box
Hair dryer
Greek Breakfast (* not included in the room price)
Wine Bar