Access
Rhodes Hotel Lindos Comfy Suites is at the edge of Lindos village. Rhodes airport and the port of Rhodes are about 50km away from Lindos and, depending on traffic, can take around 45 to 60 minutes to reach the village. The hotel is close to a community clinic, a post office, and a pharmacy along with bakeries, cafes, tavernas, restaurants, general stores, mini markets, bars and gift shops.
Lindos Comfy Suites is just a 10 minute walk from the beach and has a private parking area.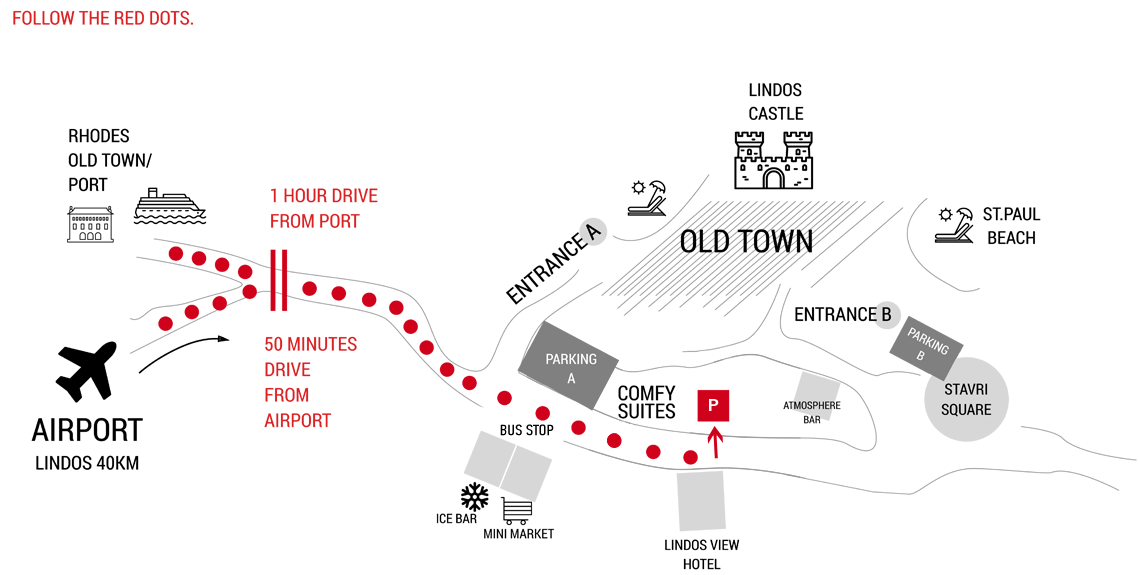 50 kmDistance to
Town of Rhodes
49 kmDistance to
The island's airport
51 kmDistance to
The island's port
35 kmDistance to
Faliraki Beach
52 kmDistance to
Prasonisi Beach
0.8 kmDistance to
Acropolis of Lindos
How to get at Lindos Comfy Suites
Check the following maps to see the exact route you should follow from either Rhodes Airport or Port until Lindos Comfy Suites.